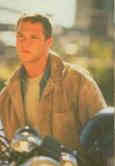 Richie Ryan , a young juvenile befriended by Duncan, living by the hard rules of the street & by his wits. If there was a training for an immortal, this would surely be it. But it is not.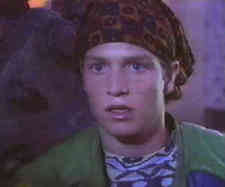 Who knows who will trun out to be an immortal. When Duncan befriended Richie, he had no idea. It was just something that was totally within Duncan's character, to shelter, mentor, & redeem somone in whom he saw potential, a mortal.

Upon his "transformation", Richie soon learned that although the street rules he had lived by & his wits served him well in the past, they alone were only a small bit of his survival arsenal now. In fact, he soon discouvered the coniving, & sometimes either vindictive or begrudging attitudes of a good number of the immortals.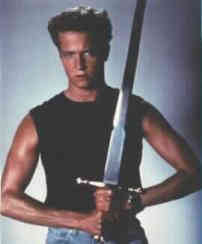 Some had become so jaded & even possessed by either hatred or mental despair. He found he was not equipped to deal with those who had lived & died & lived & died many times over. Fortunately, he has Duncan as his teacher. Under Duncan, Richie is learning to deal with his immortality, although often a bit naively, & respect the life of both immortals & mortals alike. Yet, he is an apt student & does realize that he must perfect his skills....as the bane of the immortal is to always be on his guard.... to always be ready to be challenged & to defend his head.
-===-more observations to follow-===-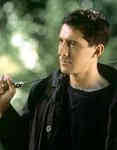 Methos is one of the few close immortal friends of Duncan MacLeod. He has travelled many roads in life similar to Duncan & has come to many of the same perspectives. He does still remain a bit cynical & can often be a very devious individual. Yet his actions all still seem to be in support of the unspoken morals & standards that he & Duncan both individually honor, reached independently through their experiences & reasoning. When it comes down to it, so far he has been in support of Duncan.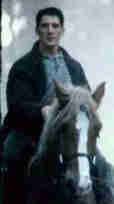 There have been a few times when his alliances were very suspect & questionable. Being one part of the original Four Horsemen, his status & allegiance is oft times suspect. Altough, I have seen him use this ambiguity to his & / or Duncan's advantage. But Methos is a traveller, a free spirit. This mobility gives him the flexibility to be of assistance & in the right place @ the right time.It & his demenor seems to keep his enemies off-guard, to their dismay. For in the end of each confrontation, though the outcome was very questionable @ times, he is the one standing, experiencing the quickening, & his foe is the one who has lost his head.

-===-more observations to follow-===-

---
---




More to come........


There are a few female immortals, lest we forget....

~~~ Coming Soon ~~~


Highlander/Immortals Photo Gallery




| | | | |
| --- | --- | --- | --- |
| View Classifieds | | | Go To Bravenet |
---

---
the Watcher Site update list
Enter your email address below,
then click the 'Join List' button:


Subscribe
Unsubscirbe
---

---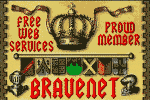 ----------------------- GUESTBOOK -----------------------
View & Sign
BRAVENET
---
---
---
| | | | |
| --- | --- | --- | --- |
| | | | |
| | | | |
| | | | |
---
5a Illness 5b Other Musings 8a More HTML Help

---
---
In case above form doesn't work for you, to goto Nxt Pg, Click Here!!
---




E-mail: thewatcher1@webtv.net

---



17JAN99




___FEB99


[an error occurred while processing this directive]




Disclaimer: Highlander & all related materials herein are the property of Rysher Entertainment, Davis/Panzer Productions and Gaumont Television [ with the exception of any narrative, prose, verse &/or graphic representations of my own creation ]. All the information & material on this site are purely for entertainment purposes only . No monetary gain is being obtained by the author in any way. This is an unofficial website not affiliated with any of the afore mentioned organizations.
This is purely for the enjoyment of the Web community. If I have infringed on any ones copyrights, that was not my intent. If that is the case, please contact me with the specifics & I will correct the problem.